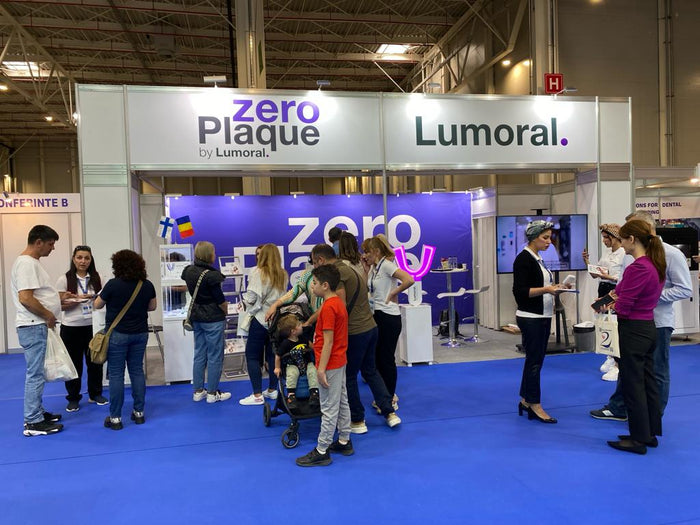 Finnish health technology company Koite Health Oy will present its Lumoral innovation at the Spanish National Congress of Oral Hygienists (Congreso Nacional de Higienistas Bucodentales y 1º Encuentro Europeo), which will take place for the 34th time this year, from 27.10.-29.10.2023.
Following this event, Lumoral will also be featured at the 1st Galician Multidisciplinary Congress for higher-level healthcare technicians (1st Congresso Gallego Multidisciplinar) on 4 November 2023, in the Spanish city of Santiago de Compostela.
At the Spanish National Congress of Oral Hygienists, oral healthcare professionals will learn about the latest dental innovations, including latest techniques that improve dental and gum health. Koite Health's Commercial Director Tero Pasanen will be present to tell participants about the benefits of Lumoral in oral health maintenance and in the prevention and treatment of oral diseases.
- Professionalism is always a safe and profitable investment. That is why, through our association, we want to share the knowledge and accumulated scientific expertise of the best national and international professionals with all oral hygienists in Spain, said Eva López de Castro, President of the 34th National Congress of Oral Hygienists and First European Meeting.
The 1st Galician Multidisciplinary Congress for higher-level healthcare technicians is a multidisciplinary event aimed at healthcare professionals, including dental hygienists and prosthetists, as well as higher-level health technicians. At the event, Lumoral partner Gianfranco Panzironi will explain to the visitors how the antibacterial Lumoral method works, the science behind the product, and how Lumoral is designed to enhance oral home care for the prevention and treatment of gum diseases and dental caries.
Growth potential in Spain
Spain is an attractive market for Koite Health due to its robust private dental sector.
Based on the feedback received, Spanish oral health experts, particularly oral hygienists, display great interest in Lumoral for preventing oral diseases. Tero Pasanen said.
-To reinforce this image, we are currently taking part in oral health professionals' events and will gradually expand to include medical events in the country.
According to Pasanen, the main objective of the upcoming event for dental hygienists is to find Spanish oral health contacts with whom Koite Health can start a broader collaboration. These contacts can support the subsequent broader launch and marketing of Lumoral in Spain.
In Spain, more than half of the adult population have gingivitis and almost 40% have periodontal disease in their mouths, so there is a significant need for preventive oral health care in the country. The control of oral biofilm, or dental plaque, is crucial to prevent oral diseases such as gingivitis, periodontitis and tooth decay. However, studies have shown that even a high-quality electric toothbrush only removes around 65% of harmful bacteria in the mouth.
The antibacterial Lumoral treatment enhances the effects of the toothbrush, and studies show that it also significantly improves the results of professional oral care in a preventative way. Lumoral slows down plaque formation, significantly reducing the burden of harmful bacteria in the mouth (3).
References:
Almerich-Silla JM, Almiñana-Pastor PJ, Boronat-Catalá M, Bellot-Arcís C, Montiel-Company JM. Socioeconomic factors and severity of periodontal disease in adults (35-44 years). A cross sectional study. J Clin Exp Dent. 2017 Aug 1;9(8):e988-e994. doi: 10.4317/jced.54033. PMID: 28936289; PMCID: PMC5601116.

Pakarinen, Saila, et al. "Home-Applied Dual-Light Photodynamic Therapy in the Treatment of Stable Chronic Periodontitis (HOPE-CP)—Three-Month Interim Results." Dentistry Journal 10.11 (2022): 206

Neha Aggarwal, Sunil Gupta, Rashu Grover, Gunmeen Sadana, and Karan Bansal; Plaque Removal Efficacy of Different Toothbrushes: A Comparative Study, Int J Clin Pediatr Dent. 2019 Sep-Oct; 12(5): 385–390.  doi: 10.5005/jp-journals-10005-1669