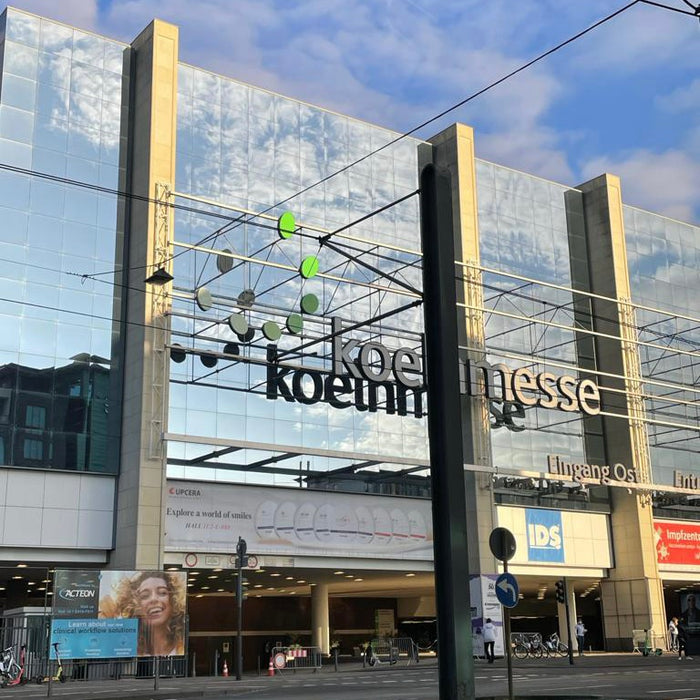 Finnish health tech group Koite Health – named one of Europe's hottest startup companies in 2022 – is proud to join the IDS Cologne event to showcase its Lumoral-method – an innovative technology designed to enhance oral home care for the prevention and treatment of gum diseases and dental caries. 
Lumoral is a cutting-edge medical device that is designed to improve oral hygiene and significantly improve oral health. Lumoral offers anti-inflammatory treatment for patients in various patient groups – even those with difficult-to-treat oral conditions such as severe gum disease, periodontitis. Lumoral is scientifically proven to be the best available home care treatment for periodontal patients and implant maintenance.
IDS 2023 will be held from 14 to 18 March in Messe Cologne. The upcoming 40th International Dental Show is awaited by the dental sector for the plethora of networking, marketing and procurement opportunities it represents. 
–  We believe that by attending IDS Cologne, we will have the opportunity to connect with industry leaders, exchange ideas and showcase our scientific results. Our team is excited to meet with attendees and share our passion for innovation and excellent patient outcomes, says Sakari Nikinmaa, CEO of Koite Health. 
Koite Health recently signed a distribution agreement with white cross GmbH, a German distribution and training company specializing in oral health prevention. Following the agreement white cross will focus their marketing efforts on over 55.000 dentistry professionals in the German market to promote the use of Lumoral. 
At the Koite Health stand, you can also meet professionals from the white cross team.  
Visit us at the IDS Cologne -event and see how our technology can revolutionize the ways you care for your patients. We look forward to seeing you there!