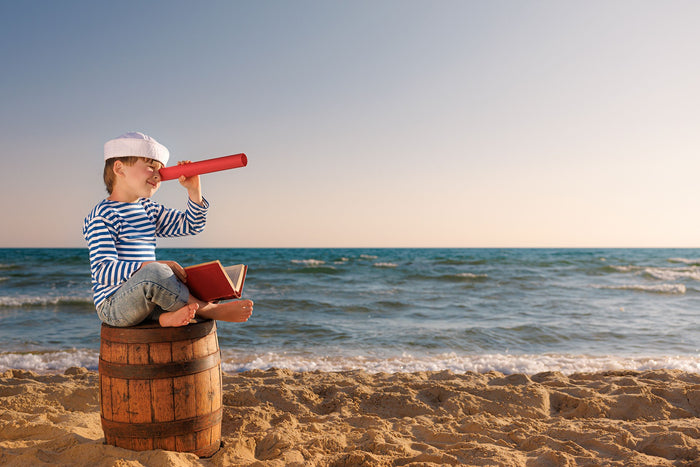 The seafarer's role in the maritime industry is highly crucial: the world's nearly two million seafarers, who help transport 90% of the world's total global trade, keep the wheels of the global economy turning. However, maritime work can be physically and mentally challenging and threaten seafarers' general and oral health.
Mrs Päivi Miilunpalo, an occupational health and seafarers' doctor, has worked for more than ten years as an occupational physician at the Turku Maritime Health Centre, where she is responsible for Finnish seafarers' health care, occupational health care and medical examinations of seafarers. She is also a senior medical doctor at the Institute of Occupational Health (TTL), caring for seafarers' health issues nationwide.
Mrs Miilunpalo stresses that the oral health of seafarers is a significant problem in the shipping industry on an international scale. Seafarers live on ships in international maritime areas for months, with limited access to medical treatment if, for example, dental problems occur during a long voyage.
– Oral health problems are one of the main reasons seafarers in international shipping must be moved off ships and out of care. That is why good oral health and preventive dental care are so important for maritime workers. If a serious tooth infection or a severe toothache strikes in the middle of the ocean, everyone can imagine from their own experience how terrible the situation can be.
Seafarers are at risk of oral disease
Research shows seafarers are at risk of various oral health problems. The main risk factors for oral diseases are related to seafarers' oral hygiene and eating habits, as well as the frequent use of tobacco products and alcohol.
In particular, the eating habits of seafarers during long sea voyages can threaten their oral health. Meanwhile, extended working hours and lack of physical activity often lead to the high consumption of coffee and sugary drinks, frequent snacking and a high carbohydrate diet. All these factors combined increase the risk of tooth decay and even the risk of developing severe gum diseases, such as periodontitis, if oral hygiene routines are not ideal.
Studies show tooth decay poses an even greater risk for seafarers than the general population. A toothache can be difficult to treat with the medicines found in the medical kits on board. However, severe pain can adversely affect seafarers' performance, disturb their concentration and even pose a safety risk on board.
On the other hand, dental care systems and the quality of care in foreign ports can be very different from what seafarers are used to at home. Therefore, seafarers must take good care of their oral health and have regular dental check-ups, especially before embarking.
Anticipation is also important in the maritime sector
Proactive health care and disease prevention are essential for workers in the maritime sector. Since working at sea always results in delayed access to treatment, illnesses with an increased risk of sudden worsening can even prevent a person from entering the sector.
– This system must be taken into account when applying for a career in the maritime sector. If you fall ill at sea, access to treatment is inevitably delayed. Sometimes, these delays can be critical to a person's health, even life, stresses Mrs Miilunpalo.
According to Miilunpalo, seafarers' occupational health checks include assessing their fitness to work on ships. Only a licensed seafarer's doctor is entitled to carry out the initial examination of a seafarer in Finland, as in many other countries. A valid medical certificate is required before entering the profession or commencing related studies.
The initial examination is carried out in a particular maritime health centre in Finland, but a seafarer's doctor can also carry out renewals of the seafarer's certificate outside the marine health centre.
In terms of improving the oral health of seafarers, more oral hygiene education is needed to enable them to manage their oral health in a better way. Life at sea, under challenging circumstances, is not without stress, so it is important that seafarers are given complete information about correct oral hygiene protocols and dental hygiene and the advantages of keeping a healthy mouth.
Poor oral hygiene has also been linked to other health issues, including cardiovascular disease, respiratory disease, and rheumatoid arthritis. Thus, improving the oral health of seafarers is so crucial.
Regular oral health checks needed
In Finland, the City of Helsinki maintains health services for seafarers. These services also include oral health care. However, according to Mrs Miilunpalo, seafarers do not have an invitation system for regular dental check-ups. Thus, access to oral health care for seafarers is the same compared to other population groups.
In Finland, approved seafarers' doctors are, however, increasingly checking into their patients' mouths during regular health examinations. Although an oral examination done by an occupational health physician is not equivalent to a comprehensive assessment of oral health conducted by a dentist, it is an essential step as there is also growing scientific evidence of a link between oral health and general health.
Especially for people with long-term illnesses, taking care of their oral and dental health is essential for their general health and even for treating their disease.
– If you have chronic inflammation in your mouth, it can have a systemic effect on your general health. Thus, it is so vital that seafarer's doctors refer their patients to dental treatments as soon as possible when oral problems arise.
Regular dental visits are essential because they help identify signs and symptoms of oral problems early.
Timely intervention is key
According to Mrs Miilunpalo, the aim of statutory health checks of seafarers is to ensure that risk factors for them can be addressed in a timely manner.
– We aim to emphasise the importance of preventive health care. If a person already has an illness, we want to keep it under control so that it does not prevent them from continuing to work on board.
According to Mrs Miilunpalo, increasing use of drugs among young people is an unfortunate phenomenon in the maritime sector, also in Finland.
– Over the past ten years, I have increasingly encountered young people with a drug problem in the initial screening of seafarers. Substance abuse is also reflected in oral health.
Indeed, statistics show that drug experimentation and use has increased in Finland. According to a population survey conducted by the National Institute for Health and Welfare (THL) in 2018, 24% of Finns aged 15-69 have tried cannabis at some point in their lives. Drug experimentation and use has become particularly common among young adults aged 25-34, which is also reflected in the oral health of young people. Drugs such as cannabis, amphetamines and opioids dry out the mouth, making people prone to oral diseases such as tooth decay, gingivitis and periodontitis.