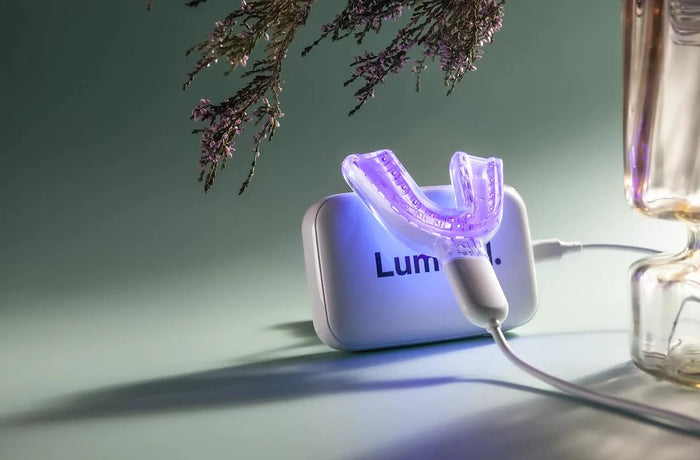 Finnish health technology company Koite Health Oy has signed a distribution agreement with a Danish distributor of specialized dentistry products in the tissue regenerative and surgical fields, such as dental implantology. Following the accord, Puredent ApS will also offer Lumoral® – the latest technology for improved oral health self-care – to consumers and oral health professionals in the Danish and Icelandic markets.
– Common to the solutions that we offer is that they can differentiate clinics from other clinics and help their patients reach better oral health, says Thomas Boas, Founder and CEO of Puremedical Group ApS.
Puredent is part of the Danish Puremedical Group – a company that operates in the dentistry, medical and veterinary fields. Thus far, the company's dentistry business has offered solutions mainly for the dental repair and restoration segments. Following the Lumoral agreement, Puredent will focus more marketing efforts on the continuously growing preventative oral care market in Denmark and Iceland. 
According to Boas, Lumoral is a unique product that helps prevent and treat common oral diseases such as gingivitis, periodontitis, and dental caries. 
Dental caries is the most common infectious disease in the world. According to the World Health Organisation (WHO), severe periodontal diseases are estimated to affect around 19% of the global adult population, representing over 1 billion cases worldwide. The main risk factors for periodontal disease are poor oral hygiene and tobacco use.
Boas notes that Lumoral fits well in the company's product line as more and more dentists and medical physicians are beginning to understand the close link between oral and general health. This also means that a growing number of dentists are starting to put increased emphasis on oral disease prevention.
Boas stresses that the current dental market situation differs from the pre-Covid-19 era five years ago. This is when Puredent first sought to enter the preventive oral health market with an innovative diagnostics test that reveals whether a person has periodontal disease or not in their mouth. The so-called Matrix metalloproteinase-8 immunological test (aMMP-8) developed by Dr. Timo Sorsa – Professor of Periodontology at Helsinki University and Karolinska University – helps detect whether there is a periodontal degradation process taking place in a person's gum pocket before it is even possible to see visually.
Professor Sorsa is one of the most respected periodontal researchers in the world. He has been developing and patenting many solutions for treating periodontitis, including the most validated clinical test for active periodontitis identification. 
– The market in Denmark was not ready then, but it is ready now. Increased knowledge of the link between oral diseases and general health encourages oral health professionals to provide early diagnosis and preventive care. This is where both the antibacterial Lumoral method and the aMMP-8 diagnostics test come in handy,  Boas notes.
According to Boas, even the Danish Association of Dentists is pushing the "Healthy Mouth, Healthy Body" theme today.
– Lumoral is a novel product category in preventative oral care. Minimal effort can have a significant effect. If you look at this from the dentists' point of view, Lumoral is a way to improve their patient's overall health as home care between the dental appointments.
According to Boas, the signed distribution deal helps to bridge Puremedical Group's dentistry and medical businesses closer together and create synergy benefits. 
Thomas Boas, Founder and CEO of Puremedical Group ApS.
Lumoral – a novel, cutting-edge technology 
The agreement between Koite Health and Puredent includes all activities necessary to launch a novel medical device and a new technology in the Danish and Icelandic markets. According to Boas, the agreement will initially mean focusing on B2C operations, making the Lumoral method available to the Danish consumer and Icelandic users through a local partner of Puredent.
Through extensive communication, the company seeks to ensure that dental professionals in the Danish B2B market are also introduced early to the benefits of Lumoral treatment so that they can start recommending the treatment to their patients.
Boas points out that good oral hygiene requires adequate motor and mental skills. For example, flossing or brushing can be difficult because of age or physical disability, leaving bacteria-filled dental plaque between teeth. On the other hand, even when brushing teeth perfectly, studies show that an effective electric toothbrush only removes about 65% of harmful oral bacteria.
– With Lumoral you can't go wrong. This is why the Lumoral method is so unique. With brushing and flossing, you must follow strict procedures (twice a day, 7 days a week, 2 minutes tooth brushing) to remove plaque efficiently from your mouth and reach optimal oral health. Still, the efforts might not be enough. With Lumoral you just swish the mouthwash in your mouth and then let the antibacterial effect of the mouthpiece do its work.
Boas says that it is crucial that scientific evidence of Lumoral's efficacy is communicated directly to dental professionals to help spread the message of Lumoral's scientifically proven effect on oral health. Several scientific studies that clearly show the clinical impact of Lumoral's antibacterial dual light therapy have already been released.
Lumoral is changing the future of dental care at home
Research shows that Lumoral's antibacterial aPDT phototherapy effectively eliminates harmful bacteria in the mouth while treating advanced gum disease. Similar light-activated antibacterial treatments have been used in dental clinics, for example. However, the problem has been the cost and frequency of these treatments to provide sufficient efficacy. 
Preventive health care, which includes the use of the antibacterial Lumoral method to improve oral hygiene, will quickly pay for itself. Preventive oral health care also brings significant savings to society. This applies not only to dental care but to the entire healthcare system. Lumoral supports regular mechanical dental hygiene, helps achieve gum health, and prevents inflammation when regular dental hygiene is insufficient.
Puredent aims at providing its customers with the best possible modern treatment for oral diseases.  
Boas sees multiple groups of people who can benefit most from using Lumoral. These include patients undergoing orthodontic treatment, patients into fitness sports and promoting healthy living habits, elderly patients with limited motor abilities, and competitive athletes as well as patient groups in cancer, diabetes and rheumatoid arthritis.
– The timing of this cooperation is likely to be very good. This cooperation is an exciting tool for expanding into the prevention business.
Sakari Nikinmaa, Koite Health's CEO, the partnership agreement's benefits are mutual. Partnership with Thomas Boas and his Puredent team are an important step for Lumoral to strengthen its reach in the Scandinavian market.
– Our strategy is to partner with industry leaders to raise awareness among professionals about the Lumoral product and its benefits and to build a global sales structure to secure product availability globally.
– By working together, we can take oral health to a new level and provide patients with the best possible treatment experience and outcomes. Koite Health's clinical results and Puredent's expertise and organization are perfectly combined with Lumoral's unique features and efficiency, says Nikinmaa.
Sakari Nikinmaa, Co-founder and CEO of Koite Health Oy.